Games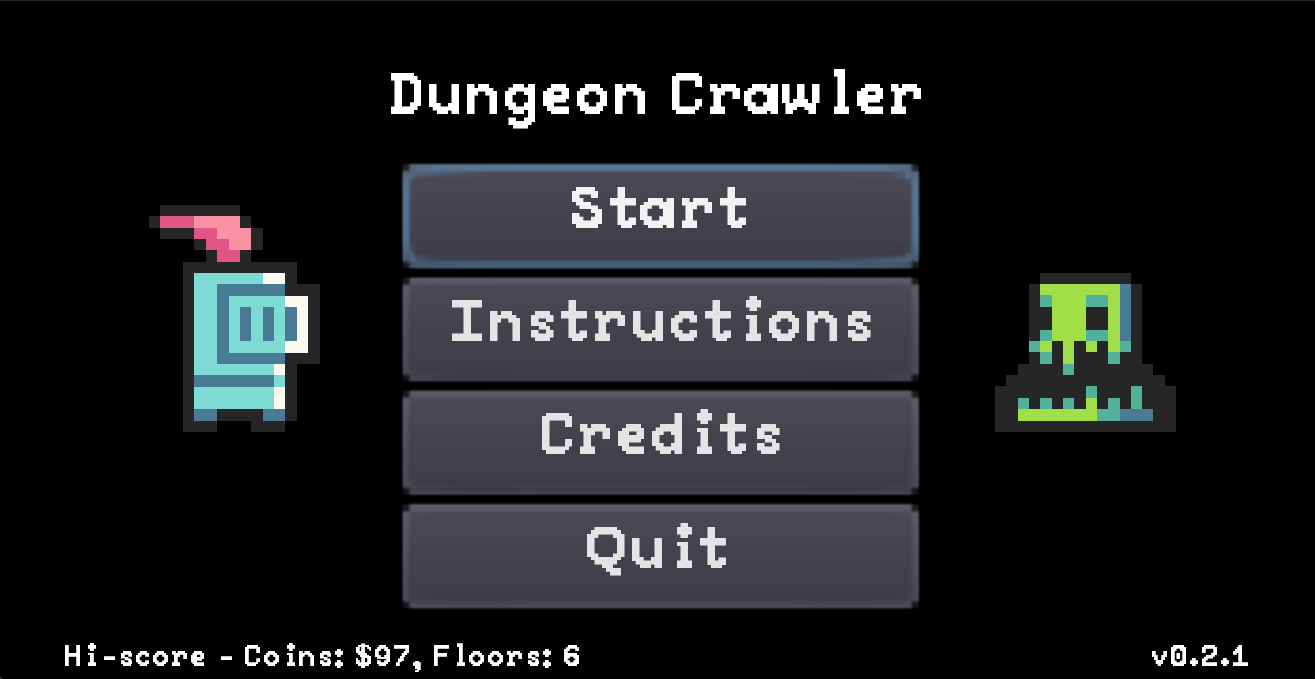 Dungeon Crawler
Carve your way through infinite dungeon levels in search of gold coins. Rack up a high score in coins while attempting to reach the lowest floor you possibly can. Killing all enemies in a room will open the ladder to the next floor. Each floor has randomized enemies and obstacles. The further down into the dungeon you travel, the harder the enemies will be. Dive headfirst into the dungeon in search of gold and glory!
---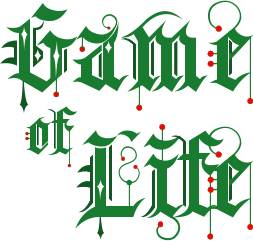 Game of Life
Conway's Game of Life is a zero player game, meaning the player sets an initial state and then sits back as the simulation is run. The simulation consists of a grid of cells that exist in one of two states, alive or dead. These cells are governed by 4 rules, based on the 8 neighboring cells surrounding any given cell. This leads to many interesting patterns and is fascinating to mess around with. Interestingly enough, it is also Turing complete, meaning it can simulate a computer. The Game of Life itself has been built with the Game of Life!
---

BreakIt
Get ready for classic brick breaking action! Collect various powerups, face off against enemy paddles, win achievement medals, and traverse through the levels to get a high score!
55 unique levels of classic arcade action and more to come!
Enemy paddles speed up the ball or knock the ball in random directions.
Many special power-ups to help you along the way.
Ever increasing difficulty keeps the challenge coming. If you complete all the levels, you will restart at a faster pace.
Prove that you are the best all time brick breaking champion with BreakIt!
---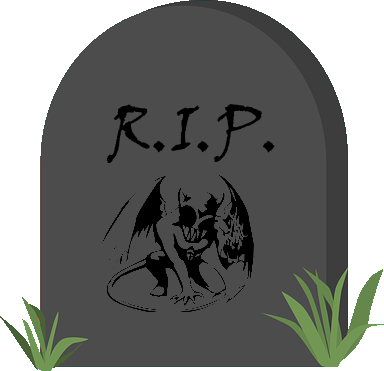 Graveyard
This is where our old games go to die. Find out more about old games like Expanse and Battle Tanks here!